Hidden Costs of Selling Your Home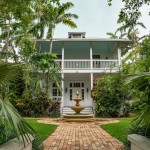 When selling your home, you may get excited about the idea of receiving offers at or above your asking price.  However, there hidden costs of selling your home that you may not be considering.  These hidden costs can impact the amount cash that you actually get at the closing. Worst still, if you have little to no equity, these costs may even cause you to get no cash or have to pay to sell your house.
Inspection Reveals Problems
Any home buyer will want to inspect your property.  Most smart buyers in Louisiana will hire a licensed home inspector to assist.  The inspection will be general in nature but some will be specific to certain areas of the home.  Examples of these inspections are:
water well
roof
foundation
HVAC, etc.
As a seller, you will have already disclosed all known issues with the property.  However, there can be unforeseen problems.  These will come up sooner or later.  The buyer will want your help to correct any problems by either by having you pay to make the repairs or by reducing the purchase price.  If you as the seller are not willing to pay for this repair cost or if the house needs major repairs, your buyer may walk away from the deal. You'll have to start the process all over again finding another buyer.
Home Warranty
A home warranty for the buyer will cover repair or replacement of important appliances and systems after the sale is complete.  The warranty is can be a hidden cost of selling your home because New Orleans area buyers will usually ask the seller to cover this expense. The cost varies but can easily exceed $500.
Pest Inspection And Termite Contract
If the buyer is using a loan, the lender will want to see a pest inspection report.  This may be called a wood destroying insect report or WDIR.  Although the buyer is the one who needs the loan, the seller typically will be the one who covers this cost in the Greater New Orleans area.  Be prepared for this hidden costs to run around $100.
If the house isn't currently covered by a termite contract or is due for treatment and renewal, go ahead and count on paying for that to be done prior to closing. The cost of a new treatment can run $700 – $1100 depending on whether it uses a chemical barrier or termite baiting stations.
Appraisal Below Purchase Price
If the buyer is using a loan, the lender will also require that an appraisal be performed.  If the appraisal comes in below the purchase price, the lender will require the buyer to come up with the extra funds to complete the purchase.  Most buyers will not be able or willing to cover this cost.  More commonly, the seller will pay this cost in the form of a reduced purchase price.
Buyer and Seller Closing Cost
There are closing cost that the seller will pay and closing cost that the buyer will pay.
The seller will pay a settlement or closing fee, recording fee and possibly a $325 transfer tax in Orleans Parish.  If there is an existing loan on the house, the seller will also have to pay cancellation and overnight fees.
What's more, often buyers will ask for the seller to pay for a portion of the their closing cost. The exact amount will depend on the type of loan and down payment.  With a conventional loan, the buyer may ask the seller to contribute up to 9% of the sales price in closing costs. These are called Interested Party Contributions or IPCs.
Avoid Hidden Costs
These are just a few of the many hidden costs of selling your home.  These can be an issue especially if you are trying to sell a house without equity.  However, these don't have to become an issue if you are aware and prepared for them.
At Fairview Home Buyers, we can help you avoid hidden costs when selling your home.  We provide a quick and easy selling process without hidden costs.  Depending on the situation, we usually pay all the closing costs and can close fast, in as little as 7 days.  We buy houses as is and can even make a fast cash offer at a price that you can expect to receive.
We may not be able offer that high price your Realtor thinks you can list it at.  However, we can help you avoid realtor commissions. Better yet, we can offer you peace of mind knowing there won't be hidden costs of selling your home.